Dental Fillings in Little Rock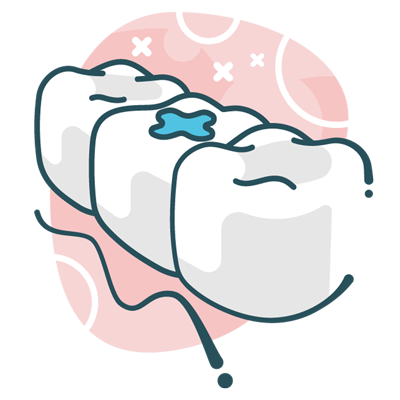 Dental Solutions of Little Rock is a place where your entire family can get the high-quality dental care they need. We've been serving our community members for decades, making sure they show off bright, healthy smiles for life. One of the most common oral health concerns is tooth decay. Our experienced team can provide the solution to decay, giving you a filling that will address the problem and stop the decay from spreading.
Traditionally, fillings were provided with a silver amalgam material. Today, the most common material used in fillings is a tooth-colored composite. It blends in perfectly with the rest of your smile so that nobody will even know it's there.
What to Expect in Getting a Filling
We'll see you for a consultation if you think that you need a filling. Alternatively, we may identify the need for a filling during your routine visit. We recommend that you see us twice a year, or every six months, to make sure that we catch any potential problems like decay. Left untreated, decay can spread, resulting in infection or even tooth loss.
Once we have determined that a filling is best for you, the process is quick and virtually painless. The material is applied to your tooth, then sharped and allowed to harden. You likely won't even know it's there afterward!
We'll Take Care of You
At Dental Solutions of Little Rock, all ages are welcome. It's not just adults that need help with their oral health. Children, too, can experience issues such as tooth decay. That's why it's important that you start bringing in your children from an early age. We can see them from about when their first teeth erupt.
You're welcome to have them accompany you to your appointments with us or when their older siblings come in. That way, they'll feel familiar with our environment and staff by the time that we can see them for a cleaning and examination.
Does your oral health need to be checked? Contact us today! We'll get you scheduled for your routine checkup and assess your need for fillings Little Rock.
CONTACT US »
---
Dental Fillings Little Rock AR | Dental Solutions of Little Rock