Smile Makeovers in Little Rock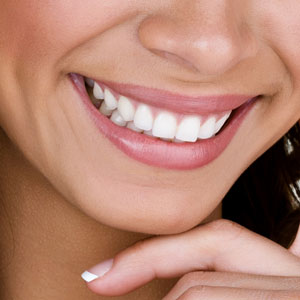 Have you ever looked in the mirror and thought, "I wish my smile looked whiter, brighter, more even, etc."? At Dental Solutions of Little Rock, we understand what it's like to want to alter the way your teeth appear. With our full range of services, we can be sure to help you achieve your goals.
If you haven't been to the dentist for some time or have been through a trauma, you might have teeth that require a smile makeover. In a smile makeover, you and your dentist will work together to plan out each stage of treatment. You may combine any of our services in creating your personalized makeover plan.
Cosmetic Bonding
This cost-effective solution has the power to correct teeth that are gapped, misshapen, misaligned and more. We'll apply a tooth-colored composite resin, making sure that your smile looks gorgeous in just a single visit.
Tooth Contouring
Minor imperfections in teeth can be addressed with tooth contouring. Completed in just one visit, contouring is an effective way to love your smile again.
Porcelain Veneers
Get that celebrity smile by having veneers applied to your teeth. Each shell is cemented to the front of your existing teeth, giving you a gorgeously aligned look.
Teeth Whitening
Over time, you may notice that your teeth aren't as bright as they used to be. We can provide a simple teeth whitening procedure to rejuvenate your appearance.
Contact Us Today
Are you interested in smile makeovers Little Rock? Call or email our team today to set up your consultation!
CONTACT US »
---
Smile Makeovers Little Rock AR | Dental Solutions of Little Rock