Root Canals in Little Rock
About Endodontics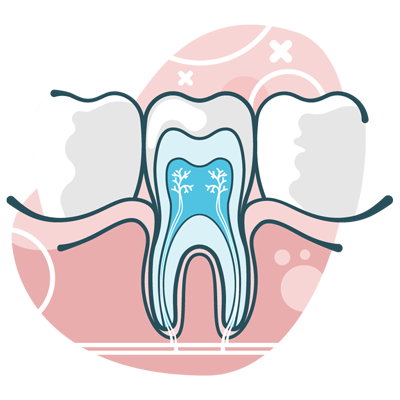 A root canal is one of the most common dental procedures with an estimated 14 million performed each year. A root canal is usually all that is needed to eliminate a nagging tooth ache and save a tooth with an injured nerve from extraction.
At Dental Solutions of Little Rock, we are fortunate enough to have a Board Certified Endodontist on staff, so there is no need to put off treatment. Dr. Aundra Murphy is here to help you get out of pain fast!
Getting to the Root Cause
Why use a specialist for your root canal treatment? Endodontists are dental specialists that limit their practice to only root canal procedures. Since it is all they do, they bring experience, efficiency, advanced training and less chair time for the patient than perhaps a dentist that only treats a few root canals a month.
Delay in treatment is dangerous because the infection will continue to cause additional damage that could lead to tooth loss and the need for more serious and expensive treatment. For your convenience Dr. Murphy is an in-network provider for Delta Dental, Blue Cross Blue Shield and Met Life.
Call Dental Solutions of Little Rock today to schedule your appointment.
CONTACT US »

---
Root Canals Little Rock AR | Dental Solutions of Little Rock